Concrete floors have become increasingly popular in the past decade. Not only do they look great, there is also an extensive list of practical advantages to opting for a polished concrete floor. While there are many reasons why it's beneficial to invest in this kind of flooring, we've listed the top eight advantages for you.
1. Economical
The cost per square meter for concrete floors is often a lot lower than that of alternative flooring options. Not only will you save money up front, the ongoing maintenance cost is also likely to be significantly lower than most other floors.
2. High Durability
Concrete is one of the most durable materials on earth and when used as a flooring it's longevity is hard to beat. The long lifespan of this flooring reduces the need for future replacement making it an investment that will last for years to come.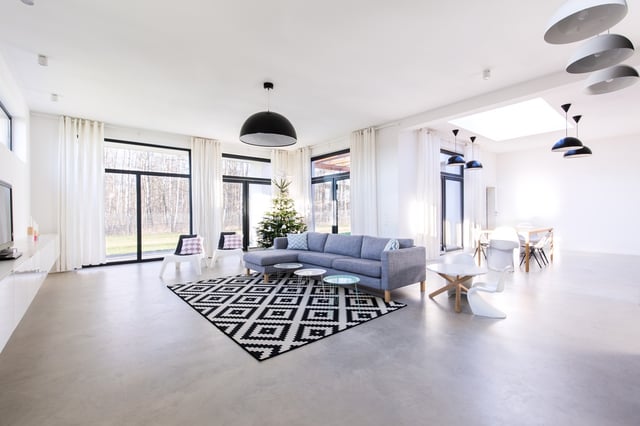 3. Low Maintenance
Sweeping and mopping are the only things that you need to do to maintain your concrete flooring. You won't even need to worry about re-polishing them for years after they've been installed. You can have a floor that stays shiny and functional without having to put too much effort into it!
4. Eco-Friendly
Because concrete can be made with waste byproducts, the consumption of raw materials is significantly reduced during construction. In addition, the predominant raw material for the cement in concrete is limestone, the most abundant mineral on earth. Not to mention the thermal mass benefits that provide concrete flooring with increased energy efficiency when compared to other materials.
5. Versatile
You can use these floors pretty much anywhere you could imagine, from garages to living rooms to bathrooms, there's no place that isn't appropriate for a concrete floor.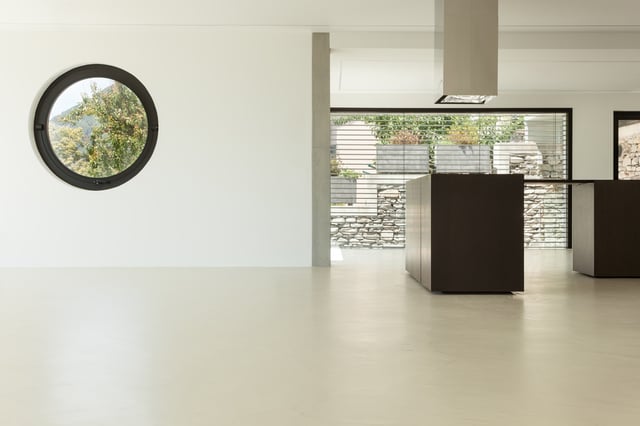 6. Stain and Mark Free
Polished concrete is incredibly resistant to stains and marks. This is a great advantage for anyone with a busy lifestyle.
7. Aesthetically Pleasing
Smooth, high-gloss finishes are highly sought after right now, and will be for some time. As one of the top choices of flooring, concrete is very appealing for home owners who want a modern industrial look.
8. Enhanced Lighting
Polished concrete floors reflect lighting extremely well. It's known that polished flooring will enhance the lighting of a space by up to 30%, which enhances the atmosphere of your space while also saving costs in lighting.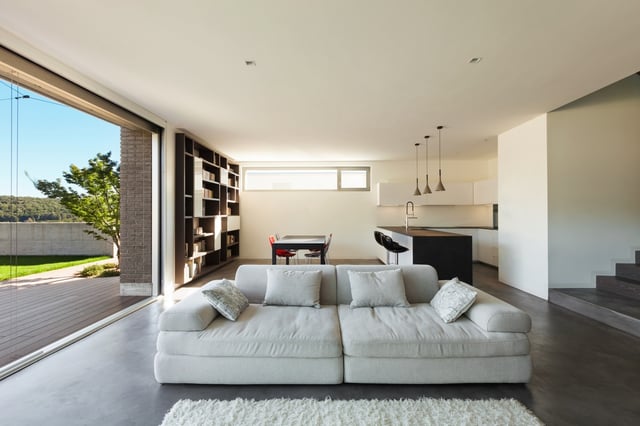 Concrete floors are a great advantage to any space, whether you're looking for durability, efficiency, interior design or a combination of all three. It's hard to go wrong with a brand new, shiny polished concrete floor. To cater for the increasing demand for polished concrete floors, we're proud to offer Victoria's first range of concrete floor modular homes – now available as an upgrade to any of our existing floor plans. To read more about this innovative move, click here.