Sloping properties are notorious for presenting unique challenges which can often lead to increased building costs and an extended timeframe. The good news is that modular construction is a very simple and cost effective way to overcome these challenges. Let's take a look at exactly why building on a sloping block can be challenging and how modular homes can provide the perfect solution.
The Challenges

One of the main challenges of building on a sloping block is the extra attention required to ensure proper water drainage, while still retaining the soil around the home and nearby areas. Other challenges include creating a driveway that is not too steep and perhaps including some retaining walls without compromising any exterior views from within the home.
With traditional home builds, there are also challenges that stem from construction crews attempting to build a structure directly on a slope, as well as protecting workers and the surrounding area from any hazards that might stem from using heavy construction equipment on uneven ground.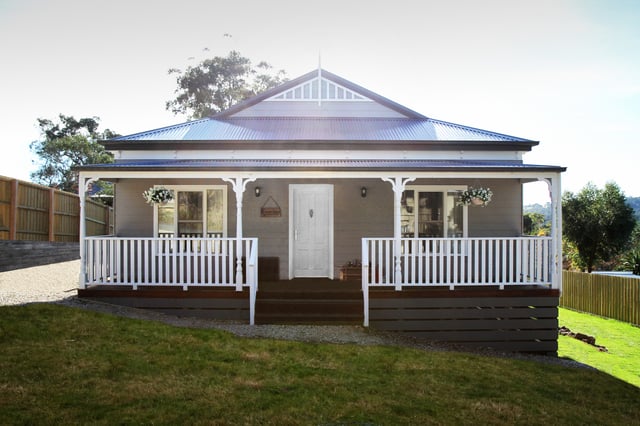 The slope of this block was no challenge for our Avoca home design
The Modular Solution
Because modular homes are almost completely constructed off-site in a controlled setting, many of the concerns about building on a sloping block are removed. While it is true that a sloping property will still require a little extra preparation, the task will be easier to complete without the extra safety concerns found with a traditional build site. The property groundwork will be solely focused on preparing for the home itself, rather than accommodating the construction crews and heavy equipment required for a traditional home build. Once the property is prepared, the home is simply craned in to place with construction crews making the finishing touches in an almost-finished environment.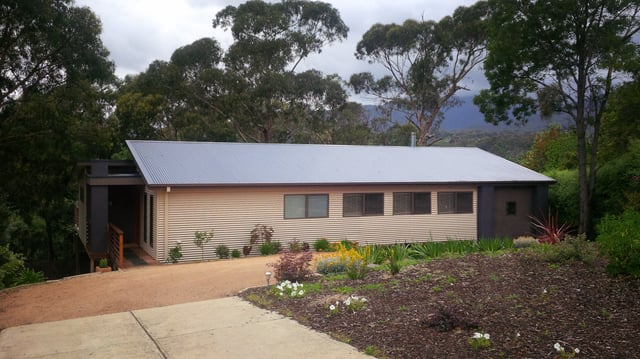 Our Prevalent 2 home design delivered and installed on a sloping site
If you are considering a sloping site for your next home, let us help you prepare a comprehensive plan for your new abode. We understand the challenges presented when building on a sloping block and can apply our expertise to ensure a successful outcome.