Over the last 18 months, a combination of factors mainly driven by the pandemic have led to the building industry facing some challenges not only in the pricing of materials, but also supply.

Price rises and material shortages were flagged a few months ago, and there seems to be no relief in sight. We've seen added pressure in the Victorian and NSW construction industry from multiple and extended lockdowns, plus to add to these issues, shipments arriving in Australia are set for lengthy delays as ports across Australia face industrial action - Victorian wharfies have implemented strike action throughout October, putting even further strain on the supply of building materials.

The cost of building a home has risen steadily over the last decade, however this year saw the biggest growth in cost since September 2008: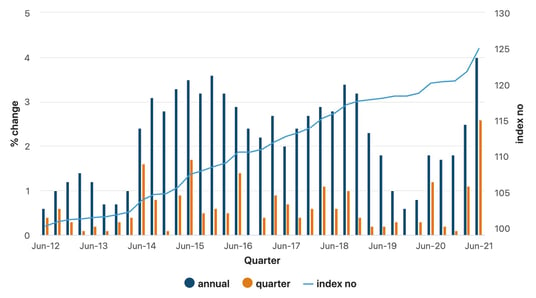 We take a look at what this means for the industry, and also how we are adjusting to be able to continue to deliver homes in these trying times:
Pricing
Where there is a supply and demand issue, pricing inevitably goes up. Whilst we do our best to anticipate material price changes for our clients and plan accordingly, the unprecedented global demand on materials has caused shortages not just in Australia, but around the world. This means that we've seen prices soar by as much as 80% this year on many of our key structural materials including timber and steel. As with any business, we've absorbed what we can however our prices have had to rise to reflect the increased cost of materials.

These pricing and supply issues are affecting the construction industry as a whole in every country – increased demand for build and difficulties in sourcing and supply of these materials have led to price rises across every aspect of construction, from labour to materials.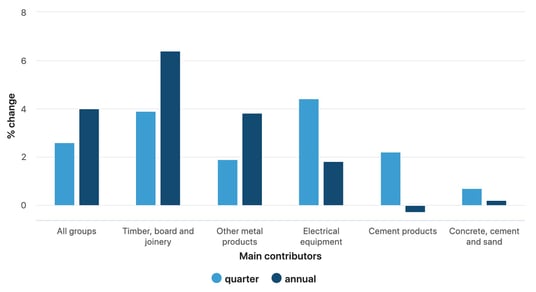 Time frames & Schedules
Thankfully for our clients, as an innovative modular builder we are a manufacturing facility, so we've been able to continue building with significantly less disruption than many of our traditional construction counterparts, however we are still seeing some knock-on effects caused by reduced output from our suppliers.

Our clients should prepare for longer timelines when building with Swanbuild than usually expected, but our two plants are buzzing with activity (in a Covid safe way, of course!), so we are in a better position than many people building in Victoria, whose builds have come to a complete stand-still.
The demand for lifestyle focussed regional and rural properties is also going through the roof, and this coupled with the increased demand for housing from the Government's HomeBuilder Grant, many builders across Australia have filled their schedules and are struggling to deliver within their usual timelines.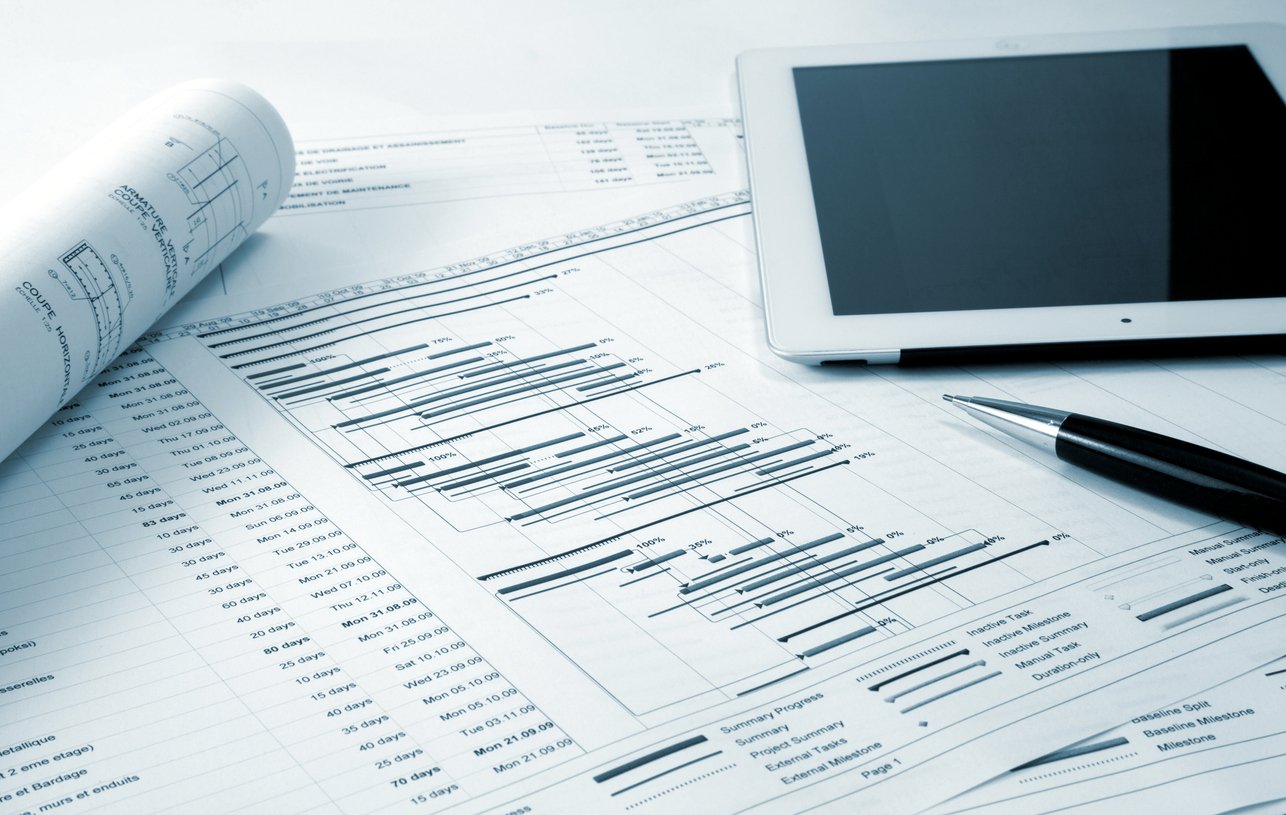 Here at Swanbuild, with the opening of our Bendigo plant, we've effectively been able to double our production capacity – this means that although your start date may be later than you might have hoped, we're often able to schedule in your build much sooner than with other builders.
Our factory production process enables us to plan, forecast, order and store materials for your homes much further ahead than many traditional builders, who must order stock to site ahead of time and would likely see materials go missing.

Flexibility
To help reduce time frames, an element of flexibility can be helpful - for instance if one of your selections is out of stock or has a lengthy lead time, we can recommend an available alternative that will still suit your vision, in order to avoid delays in waiting for products to arrive. While we certainly want you to get the finish you want, this flexibility means we can fit products and materials that are in stock or available quickly, which will reduce the time needed to complete your home.
Although sometimes your first choice on finishes might be unavailable, those that are flexible have seen reduced delays on build times. Of course, we work closely with all our clients and will always let you know if choices and finishes might pose issues with timings, and we will work through this with you. Being a relatively small family-owned company, relationships are paramount to us and you'll have us to keep you informed and guide you every step of the way.

Whilst your dream home may now cost a little more to build, for many of our clients' priorities have also changed in the past 18 months. With so many of us confined in lockdowns, the focus on work/life balance and getting a lifestyle to suit in the changing face of the world has demonstrated that we should seek out our dreams and that a moving to your dream location and getting the home you've always wanted is a great investment.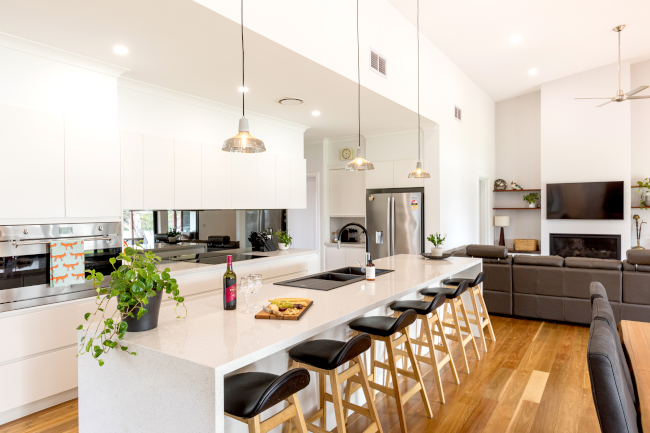 At Swanbuild, we continue to strive to provide the best service and homes for our clients. These changes in the industry are unfortunately unavoidable at the moment, but we are doing everything we can to help our clients achieve their dream move. If you have any questions on this or anything else, please get in touch!