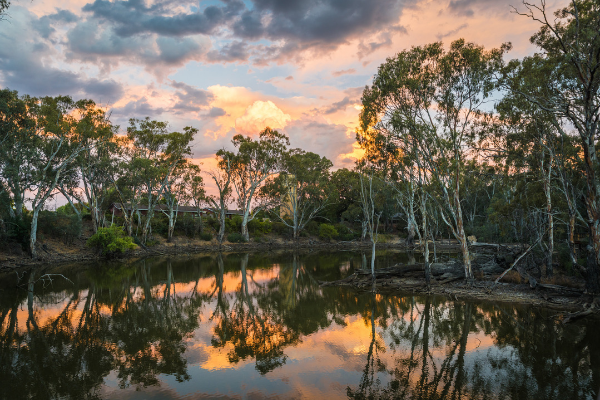 Australia has some of the most beautiful countrysides in the world. If you are looking to relocate, one area to consider is definitely the Swan Hill Region. This beautiful region offers some of the best untouched natural wonders where you can explore and relax.
You can immerse yourself in history and culture by visiting The Lake Boga Flying Museum or The Pioneer Settlement. If you're a lover of nature, the Swan Hill Region offers beautiful Lake Boga and the Swan Hill River Precinct along the Murray River. If you are a food and wine connoisseur, then Swan Hill will not disappoint. You can choose from many of the delectable restaurants available for breakfast, lunch or dinner. There is something for everyone in the Swan Hill Region and you can enjoy life the way you've always wanted to.
The Australian countryside is a true gem where peacefulness reigns and living the good life is exemplified. Although Melbourne and the surrounding cities are truly fantastic in some areas, it can be burdensome in other areas such as traffic jams, and the absurd housing prices. Leaving the city can be a big decision but we believe the benefits far outweigh the convenience of the city. Fresh air, slower pace, and opportunities to connect with nature can improve a person's health and well-being. The city can be a stressful place to live and making the decision to move away from it could be the best decision you could make for you and your family.
If you are thinking about relocating to the country, consider Swanbuild. We build luxury modular homes in both Swan Hill and throughout Victoria, South Australia and New South Wales. Family owned and operated with over 30 years of experience; we know the true joy country living can bring. You can escape the city, customise your dream home and live the way you've always wanted to live, in peace and serenity.