Gone are the days when tapware was limited to a handful of choices for kitchen and bath areas. Now homeowners have a wide range of choices in color, style and function for their tapware. The various pieces can either work discretely in the background or add a pop of color to highlight a room's decor. In this post, we will discuss a variety of factors to consider when selecting the perfect tapware to meet your expectations for style and function.
Ergonomics
Although some tapware might be very visually appealing, it is important to consider the practical aspects of actually using its various handles, knobs, etc. For those with little ones in the home or in homes where the elderly reside, basin and bath taps that have easy to use lever handles are often a good choice. Shower heads and shower rails that can have their height adjusted, and spouts that swivel, allow for flexibility and ease of use for those that might be challenged in the areas of hand mobility and strength.
Accomplishing Household Tasks - Make it Easier
If you find yourself frequently frustrated because your pots and pans are difficult to clean, it could be because they do not fit well underneath your kitchen tap. When selecting new tapware, try to envision whether the spouts and levers allow you enough room to accomplish everyday tasks. Although a bit more expensive than sink-mounted, mounting your taps on the wall above your sink is a great way to add more work space so you can get your household chores done faster and easier.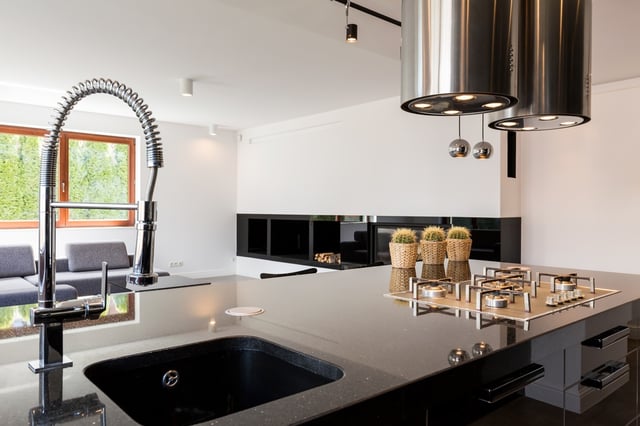 Style and Color
Lastly, adding new tapware is a great way to add new style or a splash of color without incurring a major expense. Whether your room's style is clean and contemporary or whether it has a vintage flair, adding coordinating tapware can provide just the right feeling to give your room the perfect sense of balance and cohesiveness.