Those of us with a modern design aesthetic love the clean, simple lines of modern decor and furnishings. If we're not careful though, we can end up with a home that looks amazing, but lacks a warm and welcoming feeling - the very thing most of us value most in the concept of our home!
The secret to avoiding this mistake lies in learning to add warmth with things like texture, colour and organic materials such as wood. When it comes to interior decorating, balance holds the key to success and we've put together a list of the easiest ways to achieve this below:
Texture, Texture, Texture
Texture is a magic ingredient that adds a sense of interest and warms things up at the same time. Bring your room to life with a shaggy rug or cushion, or throw in a large knit blanket. If you want to take this a step further, you can even invest in a feature piece for your space such as a textured chair to really make a statement.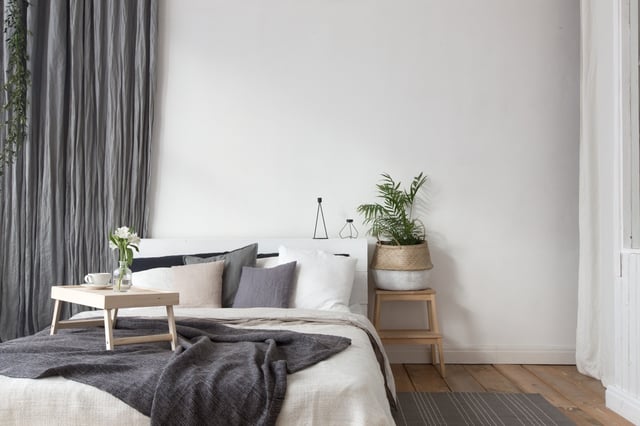 Colourful Accents
Adding a splash of colour is a quick and easy way to take a room from stark to inviting. By limiting your colour palette to a few neutral colours and picking one statement colour to subtly incorporate throughout, you're guaranteed to end up with a modern look and welcoming feel. Never underestimate the power of colour to make a modern room seem more inviting!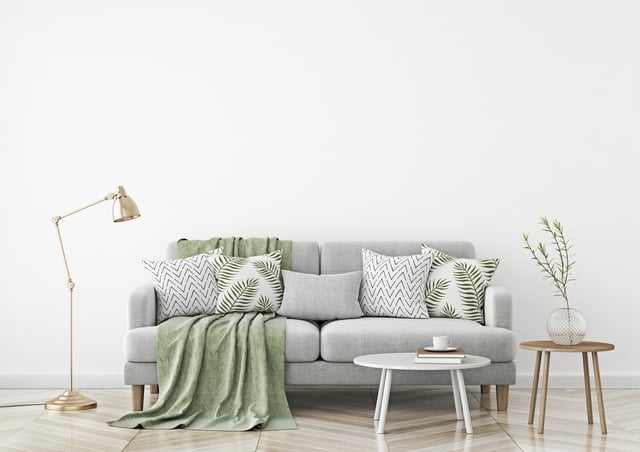 Organic Feature Pieces
Instantly add warmth to your space by incorporating an 'organic' feature such as a wooden table, chairs or even something as simple as a photo frame. A small green plant is also a great way to add just the right amount of colour to a minimalist colour scheme.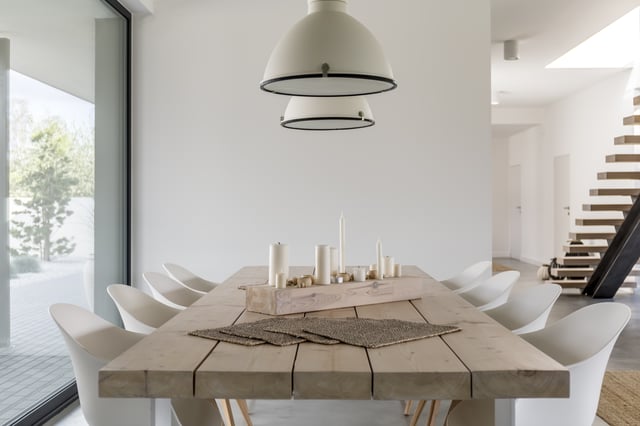 As you can see, modern needn't be stark. We all need a touch of cosiness to brighten our mood and make us feel at home. By incorporating one or more of these tips you can very easily have the best of both worlds!