Many Australians have turned to modular homes to realise their countryside ambitions. Modular homes provide everything conventional builds do and much more. Here's why you should choose a modular home to fulfil your countryside dream.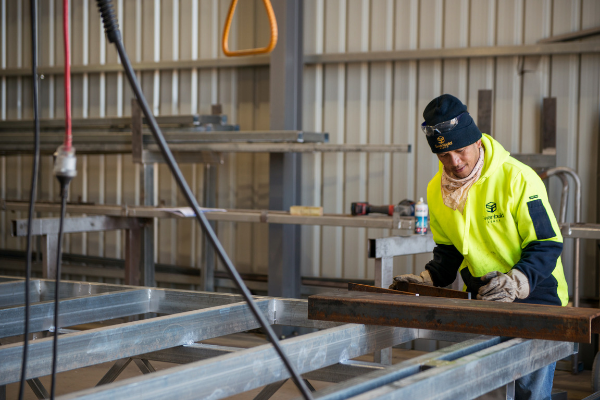 CUSTOM CONTEMPORARY DESIGNS
When you think of modular homes, you may conjure up ideas of bland and boring designs. This image could not be further from the truth. Swanbuild offers a range of contemporary designs and can custom build to your needs. If you have a design already, we can make that vision a reality.
Eco-friendly Solutions
Because our modular homes are built in a factory setting, any leftover materials are repurposed in other jobs. The materials are not left out in the weather which means they are also not compromised by mildew, mold, rust and sun damage. Swanbuild homes also have a 6 star energy rating and there are further options you can choose to reduce the carbon footprint of your home.
SPEEDY BUILDs
Whilst traditional homes can take up to a year to build onsite, the production line efficiency of Swanbuild modular homes allows purchasers to be in their homes in half this time. Only four to six weeks is required for the onsite construction.
LOW COST
The speedy factory build is not the only thing that reduces the cost. Buyers will also save on renting as the onsite build time is dramatically shorter. Alternatively they will pay no rent if the new house is being built on another part of their property.
HIGH QUALITY
Swanbuild uses high quality materials for their builds and these meet or exceed those of conventional builds. The factory built homes are sheltered from the elements which means that the materials retain their quality for longer.


If you want a high quality, eco-friendly, cost-effective, custom designed home that can be built in a fraction of the time of a traditionally constructed home, call Swanbuild today.