When designing your home, one of the big questions you'll have to tackle is whether open plan living, separate rooms or a combination of the two is best for you. Each different approach has its own advantages and will help establish the feel of your home. We take a look at the different ways open plan or a more closed floor plan can suit your needs…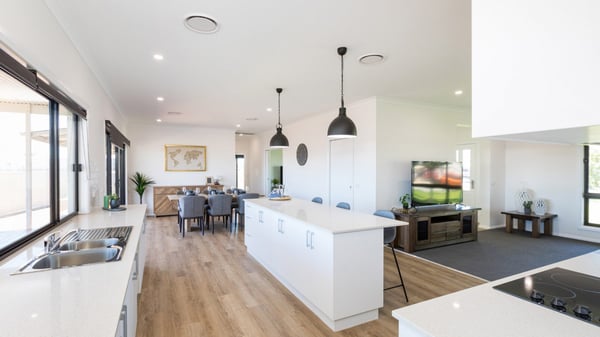 Family
If you have a young family, an open plan design can make things a little easier – having line of sight from one room to another means you can keep an eye on the little ones and allows you to do other things while being able to see what they are doing. However, if you have teenagers in the house, you may prefer the privacy that separate rooms can offer, the kids can be watching TV in one room while you relax and entertain in another. If you also consider floor plans with two bathrooms, a family bath and an ensuite, the morning rush will never be a problem!

Guests & Visitors
Open plan living can give you large spaces that are great for entertaining friends and add a more communal feel to the home, so if you like to show off your cooking skills while having people over then maybe having open kitchen and living areas will be perfect for you! On the flip side, if you often host overnight guests, it's always nice to have a cosy lounge room for the evenings, a dining area for mornings and meal times and bedrooms that are located away from each other. Separate rooms will give you that little bit more privacy, as well as reducing noise throughout the home.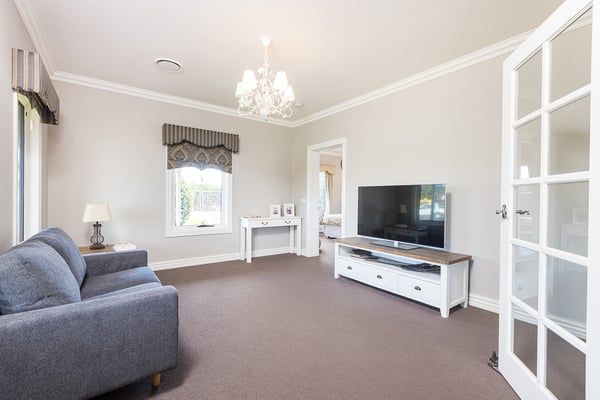 Style & Design
Open plan designs are often associated with a more modern style, creating bright and flowing areas. It can make you interior design choices more difficult – with connected areas you want a sense of cohesion, which means that furnishings in the living and dining need to tie in with one another, but also with the kitchen as well. Separate rooms allow you to give each space its own feel, and they can be radically different from one another. This style can also allow for home gyms or toy rooms to be tucked away, helping to keep other rooms free of clutter.

Whether you prefer large, bright communal areas, cosy, private separate ones, or a combination of both, Swanbuild has a design for you! You can customise your home any way you want, so that your home suits your lifestyle perfectly. Why not check out some of our designs by downloading our brochure, or heading to our home design page!