Once upon a time, all modular homes were the same. If you had walked through the front door of one, you had seen them all. Thankfully, things have changed dramatically in the past few years. In today's modular home industry, there are builders such as Swanbuild who actually specialise in custom modular homes, designed specifically to suit your needs.
Want higher ceilings or maybe an extra water-closet? What about a more open layout? All these things are easily achieved by customising your new modular home to best fit your family.
Modular homes offer a distinct advantage to traditional building because they are both faster and less expensive to build. This doesn't mean you can't get the floor-plan of your dreams. In fact, if none of the available floor plans are exactly what you're looking for, Swanbuild will gladly make as many alterations as needed to achieve your dream home (at no extra cost)! Essentially, you can have a custom modular home designed from the ground up.

Original Prevalent 2 Home Plan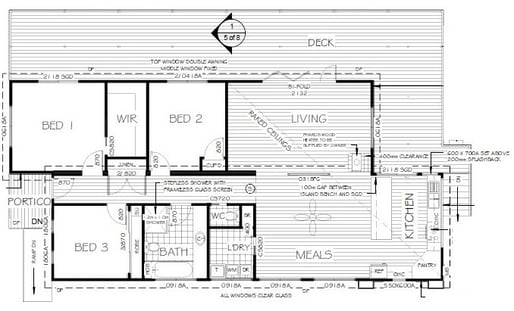 Customised Prevalent 2 Home Plan
Your customisations don't have to end with the floor plan. You can easily add-on extras like a beautiful veranda before your house is even started. Adding on outdoor living spaces and features during the initial build of your home saves you both time and money and is likely to be one of your favourite areas of the house to entertain guests in.
Of course, Swanbuild also offers complete customisation of paint colours, fixtures, windows, doors, flooring, window coverings. tapware, cladding – anything you can think of! If you have something particular in mind, we can make it happen. Don't like where the front door is? Have it moved. If you want more natural lighting, ask for more windows! Delivering a home you will love for years to come is our first priority. Keep in mind that during all customisation requests, structural soundness is the most important factor. If moving a particular section of wall is just not possible we will gladly help you find alternatives to get what you want.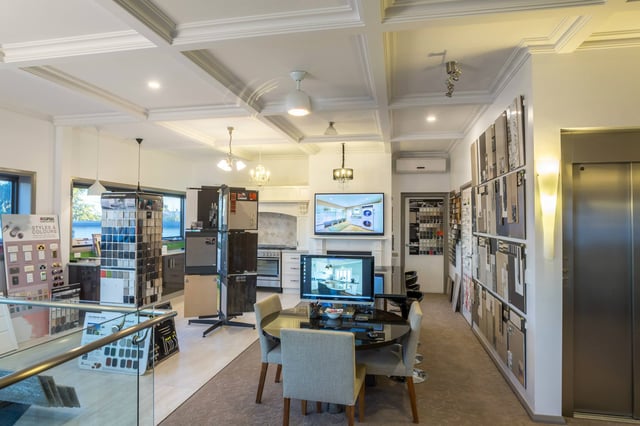 The Swanbuild home design gallery - showcasing just some of the endless interior options!
Gone are the days of a one-size-fits-all modular home. Contact us to find out how we can help customise your dream home today or read more about modular homes here.